AS YOGI BERRA SAY'S - 01.06.2021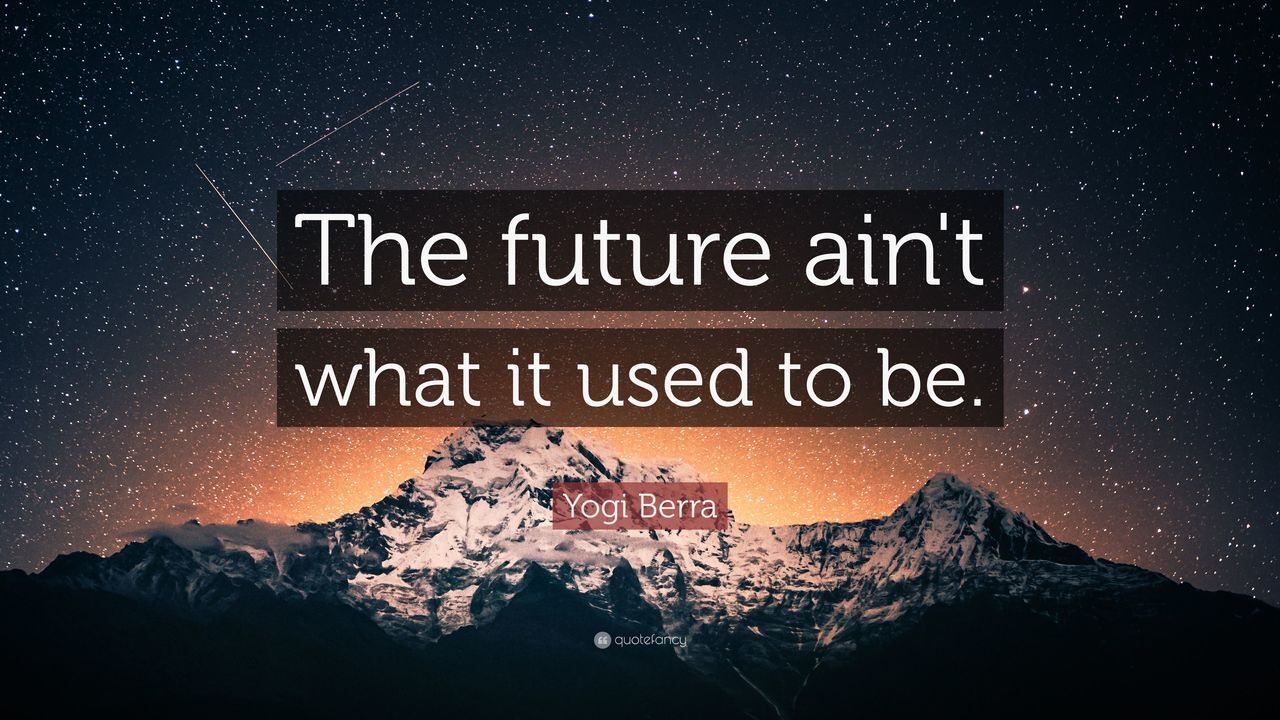 January 6, 2021
I have delayed the release of this post as I watch the unpresented joint session of Congress Electoral College vote counting and protests in Washington, D.C. on the news. My concern is that what I am looking at could trigger a death spiral for American democracy as we know it. The pictures are scary. The novel I am working on – SKYWARD – is based on such an event. My gut has told me for awhile something like this was in the works.
Matt my son sent me a text message, "CNN is trying so hard to instigate a riot. They're so bad." My response, "I'm watching NBC. They seem to just be reporting what is happening." Then to my son, "Just switched to CNN. You're right about their reporting. Totally different tone from NBC." Switched to FOX and their reporters were talking in measured tones and basically just reporting the events happening. Back to CNN and could not believe what I was hearing. The words used were biased editorializing not reporting. Shame on you CNN! Your reporting staff were not professional today! You contributed to today's violence by throwing gasoline on the fire!
It looks like things are calming down. Now on to my previously prepared text -
"The future ain't what it used to be," a Yogi Beria quote that I plan on using as an epigraph to my novel SKYWARD. It is a perfect beginning for my plot. I am thinking of including a subtitle to my sci-fi novel. SKYWARD – A Trip to Heaven. Or maybe – SKYWARD – The Trip from Hell.
I am a long-time fan of the NCIS Series of shows. I love the characters and find the writers to be better than most. Apparently, the writers have gotten somewhat the same impression as I about what is happening in the world today. Sunday night's episode of NCIS-New Orleans includes a piece where NCIS Agent Pride heads up a commission to solve problems facing the City. Basically, it points out that the establishment and the younger generation cannot communicate with each other. One of the subjects addressed in my novel SKYWARD.
Then I see the following on the Fox News Website – "CBS's show 'NCIS: New Orleans' was accused Sunday of parroting the mainstream media by "doubling down on false liberal propaganda" to paint sometimes violent protests across the nation as "peaceful" demonstrations." As a disclaimer, I will also indicate that I check out CNN, CBS News, and PBS Websites daily. My background as a researcher, has made me more an observer than an advocate for one side or the other.
It seems the concept of logical discussions to solve problems are no longer considered in today's world. This was further emphasized to me when I listened to part of Trumps hour long tirade on the phone with Georgia's Secretary of State wanting him to "find 11,780 votes" to put him in the lead over Joe Biden. To me there was no logic in the way he presented his request. Just verbal bullying. Do you hang up on the President of the United States?
Following that I watched interviews with several millennials being interviewed at the airport about why they were traveling during the pandemic. They want nothing to do with today's crazy politics. The general responses from them were I do not want to waste my life being locked up watching continuous morbid news stories. I want to see the world and talk to people.
The downward spiral concept is confirmed by this NPR report – "As we closed out 2020 with record-high gun violence deaths, the spike in shooting deaths has carried over into 2021 with seemingly no end in sight."
I am looking at what is happening Nationally, while living in an area that according to FEMA, "is among the big cities with lots of poor people and expensive property that are deemed ill-prepared to be hit by once-in-a-generation disasters." Yep. This is where I live, but we have the movie industry that will probably be producing a horror movie combining all the above.
Stay Safe,
Richard V. Rupp, Author