HOW I DEVELOP A STORY - 08.24.20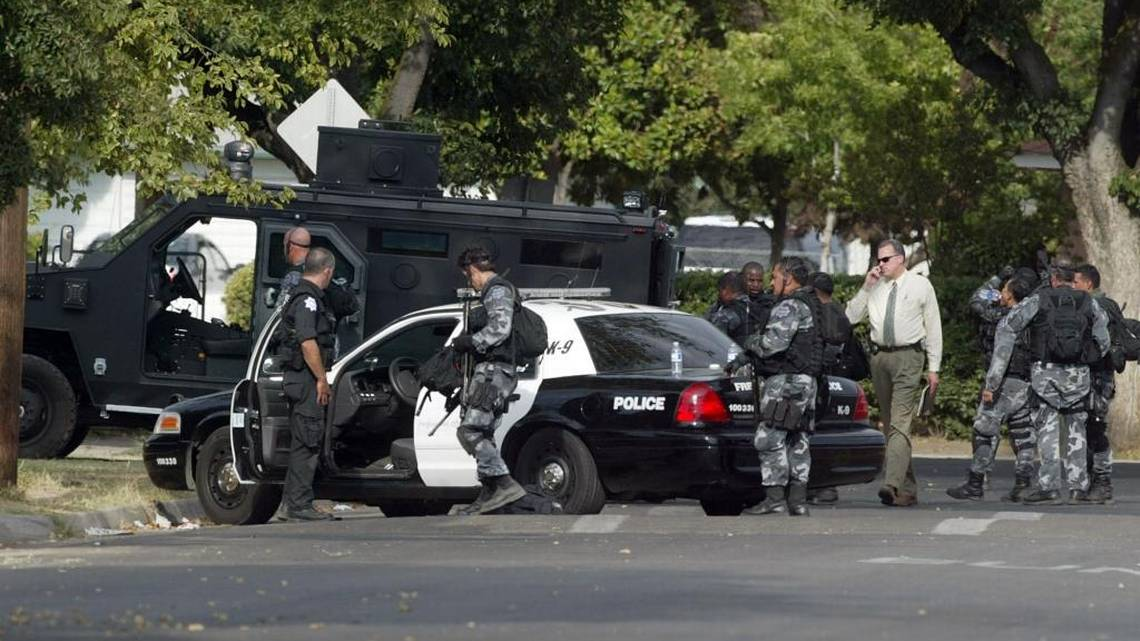 August 24, 2020
As repects the immage above - The Dog Pound gang's turf in southwest Fresno is generally bounded by Jensen, Annadale, and Elm avenues and Martin Luther King Jr. Boulevard and has been the scene of many police actions. In this August 2007 scene, officers wrap up a standoff in "The Pound" following the arrest of a 20-year-old Dog Pound member wanted in connection with the robbery and shooting of two women. ERIC PAUL ZAMORA FRESNO BEE FILE
My first novel, 'Death & Taxes,' just seemed to evolve as I sat down and wrote. Looking back, I have no idea where the plot came from. In 2010, when I started writing the story, my federal tax returns and checks were sent to an I.R.S. Office located in Fresno, California. This was a perfect location for a crime as the F.B.I. is responsible for crimes on federal property. Next, all my plots involve a murder, so I had to find someone to murder and someone to do it. To solve the crime, I had already conceived of an F.B.I. Violent Crime Squad. I developed character descriptions for each of its members.
With the above pieces in hand, I started doing research on the I.R.S. Office location and what it did, and on the City of Fresno where it was located. This led me to an article on the strange design of the I.R.S. building that included murals of Disney characters. In doing further research, I learned that this I.R.S. location had a Spanish Language Unit.
The Fresno Bee had a lot of articles on a gang that had taken over an area of Fresno called the Dog Pound. And, finally, there was an article that students at California State University at Fresno worked at the I.R.S. Center. I knew that Hispanic gangs were often tied to Mexican drug cartels.
With the above knowledge, my story started to fall in place. There would be a murder at the Fresno I.R.S. Service Center involving the Hispanic employees who worked in the Spanish Language Unit.
Based on the experience with 'Death & Taxes' I follow the same formula for all of the Hartmann Series novels. The first step is simply picking a location and doing research on it. So I ended up with – 'Death on the High Seas' (just released) involves a murder aboard a cruise ship. I'm currently working on 'Death Behind the Pink Wall.' This involves the murder of the Secretary of State at Sunnylands, the former Annenberg Estate, located in Rancho Mirage, California, often used as a Presidential retreat.
Please recommend Rupp's Notes to your friends.