A LITTLE OF THIS, A LITTLE OF THAT - 01.16.2021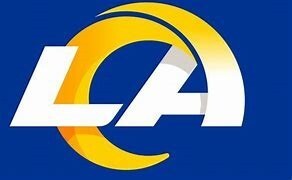 January 16, 2021
GO RAMS! I'm getting ready to watch the Rams NFC Playoff Game in Green Bay. I have been a RAMS fan forever. Until they were highjacked to St. Louis, I had season tickets to the games. I have my fingers crossed for today's game, as my team does not have a great history when playing in cold weather. After all, the RAMS are California boys.
It was fun for me to watch Wednesday's "Jeopardy" show. One of the contestants was from the insurance/risk management community. Josiah Jenkins is the Risk Manager for Children's Hospital in Los Angeles. He fulfilled a lifelong dream of being a contestant on the television game show "Jeopardy." Mr. Jenkins did not win, but as runner-up, managed to take home $2,000.
My reading list has expanded as I continue to do research for my upcoming novel SKYWARD. Here are the books I'm in the process of reading –
THE NEW MOON: Water, Exploration, and Future Habitation by Arlin Crotts
ELON MUSK: A Biography of Billionaire Entrepreneur Elon Musk by Robert Hanson
THE HOUSE OF GETTY by Russell Miller
JEFF BEZOS: The Force Behind the Brand by J.R. MacGregor
Busy day. Stay Safe.
Cheers,
Richard V. Rupp, Author