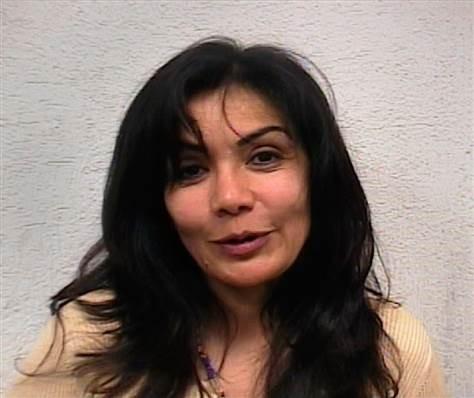 August 15, 2020
Juanita – A beautiful woman whose life was molded by where she was born, her upbringing, education, inherited occupation, violence, concerns over safety, concern over trust, sexual desires, and learning about the power of love.
My FBI Special Agent Hartmann series includes an antagonist that will be reoccurring frequently in the series. It is said that an author's characters will often talk to them. My character Juanita certainly spoke to me. She first appears in 'Death & Taxes' when she witnesses her father, who headed up a drug cartel, being killed during a joint Mexican law enforcement and FBI raid of his estate.
My vision of Juanita grew as I wrote. Her father heads up a Mexican drug cartel, and he is grooming Juanita's older brother to take over for him. Juanita is a party girl who loves dealing with money. She elects to go the Arizona State to get a degree in finance. Her brother is murdered by a rival cartel resulting in her moving to Mexican City, where she continues her education in economics at the Instituto Politecnico Nacional. Juanita returns to her father's estate and is just starting to become involved in the cartel's money laundering when he is murdered. With the help of her godfather, she assumes control of the cartel. She feels the estate is no longer a safe place for her, so she elects to spit most of her time aboard one of her two mega-yachts. She likes men but learns not to get overly involved with them, because they appear to have more interest in taking over her cartel than in her. Because of this she develops stronger relationships with women, but still enjoys sex with men, and uses it to gain alliances. She is attractive and loves to live on the high side and has the money to do it. Juanita hates Hartmann because he led the raid that results in the death of her father and is involved in the suicide death of her lesbian lover Emelia.
Juanita appears again in 'Death on the High Seas.' From the book –
"I'm Juanita. What's your name?"
"Emelia."
"Come and dance with me, Emelia."
They danced and drank together for hours. Then a long kiss ensued.
"You want to relax in a quieter place," asked Emelia.
"Lead on, my new friend."
Emelia took Juanita to one of the small closable cubbies at the back of the bar area.
"I take it you have something in mind?"
Juanita lowered the top of her dress and helped Emelia remove her T-shirt. They began by kissing each other's breasts.
After some time, Juanita asked, "You want to go to my yacht?"
"You have a yacht?'
"Actually, I have two. The Cuidado here in Europe and the Cuidar in the Pacific Ocean."
"I take it you're rich."
"I am."
I did not know about Sandra Avila Beltran, dubbed Queen of the Pacific, (pictured above) until doing research for this article. Yes, there is a real-life Juanita. Here is part of a 2007 article in the 'Arizona Daily Star' about Beltran -
MEXICO CITY — Blessed with charm and good looks, Sandra Avila Beltran is enthralling Mexico — not as a beauty queen, but as an alleged drug lord.
The story of her arrest and possible extradition to the U.S. is being followed more closely than a telenovela.
Police say she spent more than a decade working her way to the top echelons of Mexico's male-dominated drug trade, uniting Colombian and Mexican gangs and seducing several notorious kingpins.
Dubbed the "Queen of the Pacific," Avila Beltran, 46, even has her own song — a folk ballad about drug traffickers that pays homage to her as "a top lady who is a key part of the business."
Since her arrest last week, the song has been playing often on Mexican radio, and television stations are repeatedly broadcasting a video showing her coyly telling police she is just a housewife and businesswoman. The clip has been seen 40,000 times on YouTube.
Avila Beltran lived largely unnoticed in the northern cities of Guadalajara and Hermosillo until 2001. That's when police found more than 9 tons of cocaine on a ship in the Pacific port of Manzanillo and tracked the shipment to her and her lover, Juan Diego Espinoza Ramirez — known as "the Tiger" and also wanted by U.S. authorities.
It was her romance with Espinoza Ramirez that brought together two powerful cocaine organizations, Mexico's Sinaloa gang and Colombia's Norte del Valle cartel, prosecutors say.
Officials say Avila Beltran was head of "public relations" for the Sinaloa cartel, an unprecedented role for a woman, and as such helped move cocaine from Colombia.
Her success was likely aided by an influential family.