DECLUTTERING/SIMPLIFYING LIFE - 11.09.20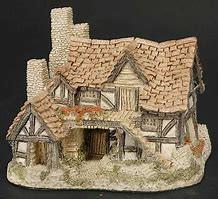 November 9, 2020
I'm simplifying life. I moved from my condo on the fairways of Ironwood Country in Palm Desert to a modest apartment in Burbank on March 14, 2018. At the time of the move, I rented a storage unit for all the stuff I could not get into the apartment. A couple of weeks ago, as I was paying the monthly rent on the storage unit, I thought of the Clutter Rule. For those of you who do not know the rule, it is, "if you haven't used it in the past six months or, according to some, the past year, you don't need it."
I'm in the process of decluttering. My lifestyle has definitely changed over the past two years. During that period, I have not worn a suit or tie. I can walk to the grocery store, pharmacy, doctor's and dentist's offices, movie theatre, and tons of restaurants from my apartment. I generally only use my car once every two weeks to go to Costco. To ease cleaning, I have no desire to have extraneous items lying around. Because of surgeries and the aging of my body, I'm no longer playing golf. I've replaced bicycling with lengthy walks. As they say, "keep it simple stupid." That's what I'm doing.
Last Saturday, with the help of my sons Matt and Brian and my grandson Ryan we cleared out the storage unit. The boys took some of the items. I'm now in the process of going through the multiple boxes now cluttering up my apartment.
I collected David Winter Cottages, which I loved (see attached picture). In Palm Desert, they filled a very large display case. Except for a few of the cottages that I had above my cabinets, they were stored in their original boxes, which in turn were stored in eight file size boxes in the storage unit. Now I will be able to visit my son Matt and again see them on display. My dozens of cookbooks have been replaced by a simple file with my favorite recipes. However, when I visit my son Brian I may enjoy a meal based on one of these books. Golf clubs went to Ryan, and a bicycle went to Matt. There are still multiple boxes of clothes and knickknacks on my apartment floor. In another week, I should finish decluttering.
The good news is I am writing more. My plan for the expansion of the FBI Special Agent Hartmann series is back on track. "Death behind the Pink Wall" should be out at the beginning of 2001. Several other books in the series are underway. I suspect the next one to be finished will be "Death and the Little Black Dress." Stay tuned.
Cheers,
Richard V. Rupp, Author
PS – My past posts and more info on me is available at www.richardvrupp.com