BORING AND HOLOPORTATION - 03.24.2021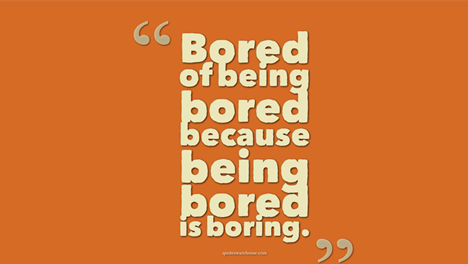 March 24, 2021
As I bore (move forward slowly but steadily) down on my novel SKYWARD, I have determined the Bowman Colony will be a boring (dull or tiresome) looking place on the surface, unlike what is depicted in many sci-fi movies. The above-ground structures will be covered with Moonrock for protective purposes. Much of the usable space will be underground, developed by boring (make a hole or space with a rotating tool) under the Moon's surface. I hope I am not boring (dull) you with this.
The Bowman Twins who are developing the Moon Colony in my SKYWARD story realize the problem of people living in a boring place. Particularly when they must spend all their time in a confined indoor environment with few windows and limited sunlight. Unlike the boring outside appearance of the complex, the interior is made as bright and modern as possible. The walls are painted white, and everything is clean and bright. There are high ceilings planted atriums running through the structures. Artwork and plants are used to boost the colonist's moods and engagement by adding color and personality to the facilities.
As the colonists are all young (25 to 45) and have STEM-oriented advanced educations, some of the boredom can be overcome by competitive video games and the use of virtual reality headsets. The VR headsets take them on Earth road trips to visit fine art museums, concerts, and on roller coaster rides and see 3D movies.
To encourage interaction between colonists, there is the Fitness Center and the Colony Center Auditorium.
The Fitness Center is designed not only for individual use but also for competition. Such competitions include weightlifting and stationary bike races. The Centers' equipment includes treadmills, ellipticals, stationary bikes, aerobic steppers, cable pulley machines, weight machines, free weights, abdominal crunchers, rowing machines, and exercise balls. The equipment must be specially designed because of the Moon's low gravity. A 10-pound weight on Earth is only 1.6-pounds on the Moon.
The Bowman Colony Center Auditorium is in the Colony Center Complex, including the Administration Offices, University Research Center, Observatory, Hospital, Computer Center, and Brig. The Auditorium seats up to 500 people, and its floor space can be converted from theatre-style seating to an open floor. It is used for town-hall meetings, stage and music productions by the amateur production companies, standup comedy and karaoke nights, and lectures. The favorite night is dance night. The most popular dance is the slip and slide—a perfect fun dance when you are dancing in a low gravity environment. Self-expression moves are encouraged but watch your head.
There is also the periodic scavenger hunt that involves the entire complex.
Maybe living in the Bowman Colony will not be that boring.
"HOLOPORTATION." No, I'm not swearing. I learned this word from a March 2nd Wall Street Journal article by Joanna Stern titled "Help! Microsoft Put a Holographic James Cameron in My Basement." Holoportation, which I had to add to my computer dictionary, is a new type of 3D capture technology that allows high-quality 3D models of people to be reconstructed, compressed, and transmitted anywhere in the world in real-time. According to the Journal article, Microsoft's Mesh aims to replace current videoconferences with 3D holographic meetings. "When I (Joanna Stern) powered on the demo, there was a 3D hologram of filmmaker James Cameron standing in my basement looking like 'live video.'" WOW! The people in the Bowman Colony may be talking with family members on Earth in their living rooms. Hugs probably will not work. But who knows what Microsoft will come up with next?
Why have I moved my FBI Special Agent Hartmann Series to space? Because that is where the governments of the world, including China, India, and Russia, are headed. You want proof? Here is what British Prime Minister Boris Johnson just announced. The British Government will be increasing its defense spending by $23 billion over the next four years, focusing on the future battlefield of "space." Yes, he actually said that. Don't forget we now have the United States Space Force, a new service branch of the U.S. Armed Forces. It is the world's first and thus far the only independent space force. Do not hold your breath on that one.
I can only hope my Bowman Twins can get their Colony up and running before space warfare. Their experience with the Colony may, in fact, avoid space warfare. There may be enough Universe out there for everyone to live the way they please, without being bothered by the other guy. Finding New Frontiers has kept nations and tribes busy for years here on Earth. Unfortunately, we have run out of New Frontiers down here.
POTUS wants the United States to expand its venture into space to include colonization. He finds that neither NASA nor the U.S. Military provides good options to accomplish this. He decides for political, economic, bureaucracy, and diplomatic reasons to encourage American private enterprise to colonize space. The Bowman Twins and their socially and politically oriented friends seem like the right choice to accomplish this. Who better to monitor his selection than FBI Special Agents Dick Hartmann and Coleen Ryan, who have attended several parties at the San Francisco Bowman Mansion and have inside knowledge about the Bowman Twins, and their friends.
I glanced at my horoscope in the L.A. Times just before I started writing this post. It read – "In each moment, you create outcomes that sway the future in a direction – a responsibility to take seriously today and playfully tonight." I hope this turns out to be true.
I'm looking forward to this weekend's March Madness games. Four of the teams I follow – UCLA, USC, Villanova, and Gonzaga have made it to the Sweet Sixteen. I'm not going to be doing a lot of writing this weekend.
Until next time.
Cheers,
Richard V. Rupp, Author
Website – www.richardvrupp.com Email – rupprisk@gmail.com
Copyright©2021 by Richard V. Rupp