PANDEMIC OBSERVATIONS - 12.02.20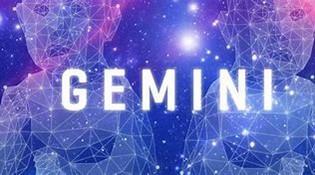 December 2, 2020
Is your DVR all messed up because of the pandemic? And your TV guide? Mine are.
As I write this Wednesday afternoon in Burbank, I've got the live Ravens vs. Steelers NFL Game on. Really, a weekday afternoon? This game has been rescheduled twice because of the pandemic. Even non-sports shows seem to be out of sorts. I start to play a show on my DVR, and something totally different appears on the screen.
The pandemic is also affecting the apartment building I'm living in. There are a lot of vacant units, which was never true before. Yesterday afternoon, I stopped to talk with a fellow tenant in the hallway, and she indicated she was moving to North Carolina. She worked for a service that provides part-time clerical staff to businesses. They have closed down because of the pandemic. She indicated, "I can no longer afford to live in California."
Hewlett-Packard (an account I did some risk management work for many years ago) announced today that they are moving from Silicon Valley to Houston. I would classify them as a mainstream California business. The reason for the move. It was "motivated by pandemic-enforced work-from-anywhere arrangements – by individuals and companies opting to leave a region known for its high cost of living and difficult commutes." I can look around and see that California is changing. I grew up watching California grow and grow and grow. Now I'm watching it shrink, shrink, shrink.
As you have noticed, I've gotten away from writing about my FBI Special Agent Hartmann Series. Even the Los Angeles Times Horoscope for me (a Gemini) picked up on this. At least that's my interpretation. Yesterday it read, "Halfway between the ideas you are unlikely to find favor with either side. But you're not doing this for the approval. You want to find a way to see things that makes sense to you."
Yes, I'm conflicted between my FBI Special Agent Series and my ideas for a novel titled SKYWARD. In my mind and assuming I live long enough, both will get done. But, it has created confusion as respects my posts. I wonder if my concept for SKYWARD, which involves identical twins, has anything to do with my horoscope sign – GEMINI.
I love the LA Times Horoscopes. I'm not sure they are horoscopes. For me, they are a challenge to understand. The Times does warn me that "The horoscope should be read for entertainment." It does keep me entertained, just trying to figure out what the heck it is telling me. Here's mine for today –
"Wanting a given outcome too badly makes you less aware of nuances of timing. Do what it takes to return to a state of relaxed neutrality."
I'll have to give this one a little more thought.
Cheers,
Richard V. Rupp, Author