OFFICE OF PROMOTER INVESTIGATION - 04.24.2021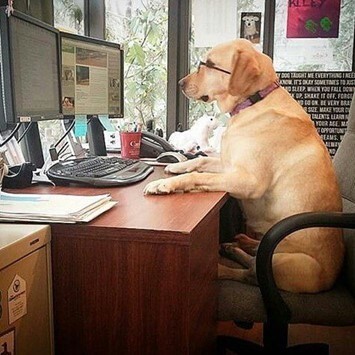 April 24, 2021
Today, my post involves the IRS's OPI; Apple, and the ransomware gang; and the millennial need to cuddle up. But first, a shout out to the INDEPENDENT BOOKSTORES! Today is Independent Bookstore Day! Please patronize these establishments. Their owners and staff can help you find the best books for you. Hopefully, they include mine.
And, I need to mention that I visited my favorite wine tasting bar on Wednesday. I was surprised that three of the people I know well were not vaccinated against the Coronavirus and had no plans to get the vaccine. They are all educated, rational business people who frequently deal with the public, but none of them trusted the vaccine.
My novels DEATH & TAXES and DEATH ON THE HIGH SEAS both involve the Internal Revenue Service (IRS). I honestly have no idea why I selected the IRS for my plots, and yes, I have been asked – Are you crazy? In the first, an IRS Agent in murder at their Fresno, California service center. I use a micro-captive insurance scheme hated by the IRS as a motive for murder in the second.
NOTE: The picture associated with this post is not my impression of an IRS Agent! I'm not that crazy.
I wonder if my second novel was brought up during the IRS brainstorming session on establishing the OPI. What is the OPI, you ask? It's a new unit of the IRS established on April 19 to combat abusive tax avoidance transactions with a concentration on 'abusive micro captive insurance arrangements. This unit somehow was titled the OFFICE OF PROMOTER INVESTIGATIONS. I would have loved to have been in the meeting where they decided on that name. I would have thought the office had something to do with tax evasion involving boxing or entertainment promoters. The Merriam-Webster Dictionary defines 'promoter' as "one that promotes especially: one who assumes the financial responsibilities of a sporting event (such as a boxing match) including contracting with the principals, renting the site, and collecting gate receipts."
The IRS PRESS RELEASE indicates that "the OPI will work on agency-wide compliance issues, including coordination of promoter activities with promoter teams in other business divisions, including large business and international, tax-exempt/government entities, the office of fraud enforcement, and criminal investigations. The OPI will also develop strategic plans, programmes, and policy."
The IRS issued a statement earlier this month that urged participants in 'abusive micro-captive insurance arrangements' to exit these transactions as soon as possible. An organization I used to participate in many a year ago, the Self-Insurance Institute of America (SIIA), stated in response to the IRS warning, "While the IRS continues activities related to captive insurance, it must also move towards recognizing what an appropriate structure is, and issue appropriate guidelines to that purpose."
My background leads me to write more about white-collar crime than street crime. So I follow crimes like the following. It comes straight out of my hometown Hollywood – The movie Resident Evil has inspired a cybercrime gang name – Ransomware Evil, which like in the movies, has been shortened to the REvil Gang. REvil, also known as Sodinokibi. It is reported that REvil is a group out of Russia that doubles down on its extortion efforts by also stealing business data and threatening to release it. It came to my attention because their current victim is Apple. The REvil ransomware operators are attempting to blackmail Apple with stolen product blueprints of the IT giant. The Gang has set May 1 for Apple to comply by paying the $100 million, or they will start leaking online the stolen documents. To increase pressure on Apple, the Gang said that they are also "negotiating the sale of large quantities of confidential drawings and gigabytes of personal data with several major brands."
The IBM Security X-Force Incident Response team indicates that one in four cybersecurity incidents it was called to remedy in 2020 in customer networks was a ransomware infection. Furthermore, one in every three ransomware infections involved REvil/Sodinokibi.
My upcoming novel SKYWARD is centered around the new world being sculptured by millennials. They are just now moving into positions of power. I'm adding a character trait for them based on this BUSINESS INSURANCE, April 22 post – "Millennials want every day to bring your pet to work day, according to a recent survey. Thirty-somethings are ditching their high-pay, long-hour jobs to take long walks with Fido or cuddle up to Fluffy, says PetPlan Pet Insurance, a subsidiary of Allianz S.E.
One in three millennials reported that they would consider looking for a new job post-pandemic if their workplace didn't allow them to bring their pets. More than a quarter of said they need their furry friend to help curb work anxiety on stressful days."
Oh, God! Then I read this article in today's THE GUARDIAN – "Two cases of human-to-cat transmission of Covid-19 have been identified by researchers. Scientists from the University of Glasgow found the cases of Sars-CoV-2 transmission as part of a screening programme of the feline population in the UK... The cats of different breeds were living in separate households and displayed mild to severe respiratory signs. Researchers believe both pets were infected by their owners, who had Covid-19 symptoms before the cats became unwell. . . The study, published in the Veterinary Record, says there is no evidence of cat-to-human transmission or that cats, dogs, or other domestic animals play any appreciable role in the epidemiology of human Covid infections. . . But the scientists said domestic animals could act as a "viral reservoir," allowing continued transmission."
Speaking of the U.K. I was excited to see that the PBS MASTERPIECE SERIES "ENDEAVOR" is returning for Season 8. Love this show!
Cheers,
Richard V. Rupp, Author
Website – www.richardvrupp.com Email – rupprisk@gmail.com
Copyright©2021 by Richard V. Rupp