HEAT AND BATTERIES - 12.09.20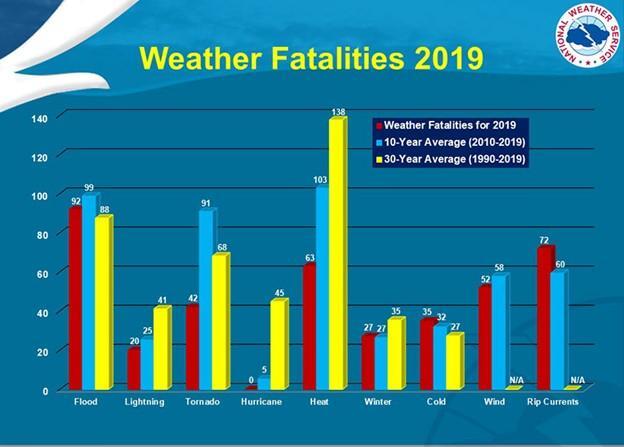 December 9, 2020
Hello, Rupp's Notes and FBI Special Agent Hartmann Series Friends –

I'm well on my way into my latest project – SKYWARD. Major changes have been made to chapter one, and I'm researching the construction of a colony on the moon. Apparently, many people from the scientific community have preceded me in thinking about a moon colony. In my research, I wanted to determine if concrete could be made on the moon and found a scientific study about "moon bricks." More on that in my next post.

Two recent news articles caught my interest. One from the National Weather Service surprised me. The other reminded me of a study I did many years ago while at the Continental Insurance Company.
I had no idea that heat was such a killer. Apparently, it will be more of a factor in our lives as the earth continues to heat up because of climate change. That's another reason why we need to expand off our planet into space. That's what my novel SKYWARD is about. Here's an excerpt from a notice just released by the National Weather Service –

"A look at weather fatality statistics (image) reveals excessive heat is the leading weather related killer in the United States. This is especially true in the urban centers, where population density, the urban heat island, and building construction exacerbate the effects of excessive heat. A combination of high heat and humidity can lead to heat-related illness, including heat cramps, heat exhaustion, and heat stroke. Heat-related illness can occur when the ability of the body to cool itself is challenged, or when there are insufficient levels of fluid or salt in the body due to sweating or dehydration. Heat-related illnesses increase as the combination of temperature and relative humidity increase, but there are other factors involved as well."

To read the entire article, click here - https://www.weather.gov/phi/heat

Senior management at Continental Insurance Company assigned my research crew and me to determine how the expanded use of electric cars would affect the Company. Our reports address both the insurance underwriting considerations and the potential impact on the investment portfolio. As I remember, our conclusions included an increase in the cost to repair the vehicles, particularly if the batteries were damaged. If widely accepted, they would adversely affect the price of oil. One other thing we addressed was pollution. While air pollution would be reduced, the vehicle batteries' manufacture and disposal needed would increase land and water pollution. Note that when this report was done, we were thinking of just traditional lead batteries as lithium-ion batteries were not used at the time.

Recently there have been several articles about the pollution being created by electric vehicles. Here's the opening to a report in THE WEEK (12.11.20) titled "The battery recycling crisis – Startups are racing to figure out how to best recycle used batteries from electric vehicles, said Daniel Oberhaus in' Wired.' A massive influx of EVs over the next decade is creating an 'e-waste time bomb' of spent batteries. Lithium-ion batteries aren't 'designed with material recovery in mind.'"

Finally, a report in the World Economic Forum indicates that - "Most manufacturing of lithium-ion batteries takes place in China, South Korea, and Japan, where electricity generation remains dependent on coal and other fossil fuels. They said makers should disclose the carbon footprint of their products."

Until next time,

Cheers,

Richard V. Rupp, Author