SKYWARD RESEARCH - 11.23.20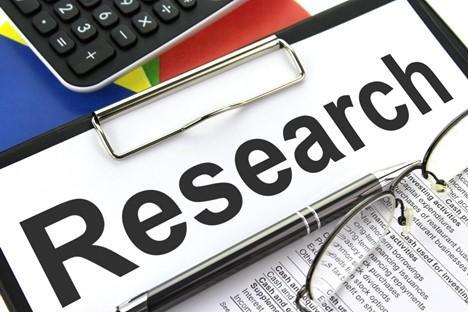 November 23, 2020
Hello, dear readers.

I'm hoping this post finds you healthy and strong in spirit to face the coming months. The recent vaccine news has really given me a lift. We should all be more determined than ever to keep ourselves and those we love safe from this dreaded plague.

I'm excited to have started writing SKYWARD, the novel I mentioned in my last post. My mind is bursting with ideas about the main plot and subplots. I'd love to hear from any of you based on my draft first chapter and the research I have done thus far with this novel.

SKYWARD's central plot is that identical twins from a very wealthy family conclude that humans on earth are in peril because of overpopulation that has resulted in tribalism and conflict. To continue humanity, they use their fortune to ensure the continuation of humans by colonizing space. It's going to put to question some sensitive concepts that may be considered by many as taboo.

In my previous posts – IDENTICAL TWINS AND A SPACE ADVENTURE (11.21.20), PUT YOUR THINKING CAP ON (11.14.20), MY BRAIN HAS BEEN PONDERING (11.16.20) and SIDETRACKED AND BAH HUMBUG (11.18.20), you learn how and why I decided to write this novel.

My research the past few days has turned to finding out all I could about identical twins. What I found was perfect. Because of a subplot twist that popped into my head, I thought of Gordon Getty, son of oil tycoon J. Paul Getty, who I remembered from Le Central Restaurant in San Francisco (see WILLIE BROWN & LE CENTRAL – 08.03.20). That took me in a great character development direction, as you will see.
One of my research methods begins with Googling subjects on the Internet. Then I selected pieces from the articles to cut and paste into a notes page. This information is then reviewed as a whole, and I go back and piece things together and write my notes to develop the story. Here are some examples of how I go about it.

My assumption to start the story is that identical twins Malford & Norman were born to Don & Lynda Bowman on June 14, 1982, at St. Francis Memorial Hospital in San Francisco. Thus far, there have been 48 searches.

Search result examples –

1. Identical Twins - share all of their genes and are always of the same sex

2. Specific characteristics become more alike as twins age, such as IQ and personality.

3. Identical twins do not have identical fingerprints.

4. Rely heavily on each other

5. Have a great need for closeness and trouble with separations

Search results that resulted in notes –

1. Have a secret language. If you've ever seen two young siblings readily conversing in complete gibberish, you likely witnessed idioglossia — an autonomous language often created and shared between twins. Usually, their unique lingo disappears as their vocabulary expands and by the time they start school, but not always. "We speak to each other in a language no one else can understand, nor can we enlighten them. We didn't realize this until we were 6 or 7 years old when someone pointed it out."
Note – Develop their own language, which neither their mother nor wives can understand.

2. Are competitive with each other
Note – M&N become very competitive in playing

3. Ramon and Eurides looked so much alike that their mother gave them name bracelets so she wouldn't get confused.
Note – Don (the father) puts name bracelets on M&N to tell them apart.
4. A bright-eyed six-year-old with glasses, Sam sounds like a professor in a meteorology class. Clouds are his latest passion, his mother says. Before that, it was trains, space, and maps. Lately, he's been working his way through a child's encyclopedia, gathering facts like a squirrel hoarding nuts, as she puts it.
Note – Lynda (mother) encourages them to read. They sit/lay next to each other and read the same book together. They read at the same speed and with a photographic memory.
5. Losing a twin, she says, is unthinkable in a way that's more intense than losing a parent.
Note – M&N are very protective of each other. They need to know at all times where the other is.

6. According to researchers, a mother's genetics determines how clever her children are, and the father makes no difference. Women are more likely to transmit intelligence genes to their children because they are carried on the X chromosome, and women have two of these, while men only have one. Despite taking into account several factors, from the participants education to their race and socio-economic status, the team still found the best predictor of intelligence was the IQ of the mother.
Note - Make IQ a critical factor in who M&N marry.

7. After analyzing how a group of mothers related to their children for seven years, the researchers found children who were supported emotionally and had their intellectual needs fulfilled had a 10 percent larger hippocampus at 13 on average than children whose mothers were emotionally distant. The hippocampus is an area of the brain associated with memory, learning, and stress response. A strong bond with the mother is thought to give a child a sense of security, which allows them to explore the world, and the confidence to solve problems. In addition, devoted, attentive mothers tend to help children solve problems, further helping them to reach their potential.

Note – M&N have a strong bond with their mother and distance themselves from their father, who they believe often does things wrong.
* * *
SKYWARD's First Chapter -

It was early Monday morning, June 14, 1982. Don walked into San Francisco's St. Francis Memorial Hospital and was directed to the Birthing Center family waiting room. He had come directly from his office in Tower One of the still expanding Embarcadero project. Don sat anxiously in an uncomfortable wooden chair at a small round table. He looked proudly down at his $3,500 Ermenegildo Zegna suit. Lynda had helped him pick it out at Wilkes Bashford's haberdashery just a couple of weeks ago. He squished around in the chair, trying to get more comfortable, loosened his $200 Bulgari red tie, and unbuttoned the top button of his shirt. His hand turned the Chronicle Newspaper sitting on the table toward him. The headlines read - ARGENTINE SOLDIERS SURRENDER IN THE FALKLANDS.

Within ten minutes, Don had made it to the sports section of the paper. He was reading an article about Oakland's Rickey Henderson moving up to a stolen base record when he was interrupted. "Mr. Bowman, your wife, has given birth to your twin sons. She's been moved to a postpartum room. You can visit her there."

Don followed the nurse down the long yellow corridor. He stuck his head into the room and, with a big smile on his face, said, "Hey, beautiful. How are you doing?"

"I'm fine. Not sure about this twins thing. I'm exhausted."

"You look great, but yes, maybe a little exhausted. Did things go smoothly?"

"It appears so. They were ten minutes apart and appeared healthy from what I could see."

A voice from the doorway announced, "Would you like to see your identical sons?"

Two nurses entered, each with a tiny baby in their arms. Carefully, they sat them on the bed and pulled the blankets down. Don and Lynda Bowman looked down at two identical 7 pounds 3-ounce baby boys, with scruffs of blond hair on their heads. "They look like a very healthy Norman and Malford."
"I agree, but which is which," asked Lynda.

Don carefully looked at each. "This is going to be a problem. I can't tell any differences between them."
As the nurses picked them up and headed out of the room, Norman and Malford appeared to look across at each other and began crying in unison.
* * *
There will be more about SKYWARD and my research notes after Thanksgiving. The post after Thanksgiving will include my notes about the Getty family and Eugenics the science of improving a human population. I would like your thoughts and ideas. Send them to me at rupprisk@gmail.com

Stay well, and do let me hear from you!

Cheers,

Richard V. Rupp, Author