A LITTLE NOSTALGIA AND TODAY'S TONE - 09.28.20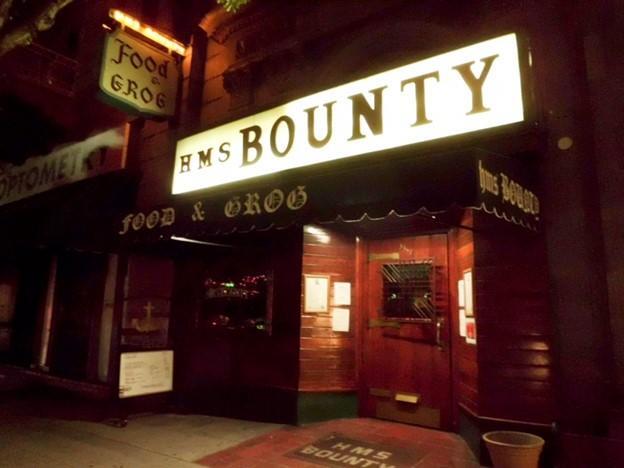 September 28, 2020
Thank God for NFL Football. My two teams, the Rams and the Chargers, both lost, but the games took my mind off the negative tones surrounding us today.
I purposely used the term" tones" in the above opening because they seem to be coming from all sides of the spectrum. The concept of a friendly debate is gone. Instead, we have the constant emphatic denigration of ideas and people. This gets us nowhere and creates the conflict we see today.
I shared a Facebook post with my friends made on FB by Bob Nichols. In the share, I commented, "Good Commentary." Here's his post –
"Some of the most incredible people I know voted for Donald Trump and some of the most incredible people I know voted for Hillary Clinton. The people that I know that voted for Trump are not racist, misogynistic, or hateful, and the people that voted for Hillary Clinton are not hateful and intolerable. If you are someone who woke up this morning and are going to start seeing people as who they voted for, and not as the person you have always known them to be, then you are what is wrong with America. I will never think any less of any person who has different views than me. Because some of the most beautiful, inspirational people I know will disagree with what I believe all day long. However, at the end of the day, they are still that beautiful inspirational person I have always known them as. Don't think less of people because some of their beliefs don't align with yours, and don't lose quality people in your life because you choose hate over love."
I can't believe the comments I got back for sharing Bob's post. Some aimed toward me for repeating the post. I'm an old-timer who enjoys political debate. Did a lot of it at my old watering holes over a Martini. Incidentally, a Martini is made with Gin. There is no such thing as a Vodka Martini. It may come as a surprise to some, even James Bond, but a Martini is made with Gin, not Vodka.
Today's political commentary brought to mind my political debates during my days at Marsh & McLennan in the '60s and '70s. Initially, the office was located on 6th Street (Marsh, McLennan, Cosgrove & Company) and then just Marsh & McLennan on Wilshire in the then Mid-Wilshire District of Los Angeles (now Korea Town). Those of us who were single split our non-working hours (maybe some working hours) between the dark bars of the Bull& Bush and the HMS Bounty. They were within walking distance of the office. The owner of both at the time was Gordie Fields, who was a character. He didn't mind a bookie or two working out of his places. The Bounty was located next door to the Brown Derby, where I once had lunch and dinner in the same booth, with only restroom breaks. The mix of people at the booth did change occasionally. In those days, the back of bar napkins was used to bind insurance coverage for major accounts, and they brought a phone to your table to make calls. The cell phone was not introduced until the Los Angeles Olympic Games in 1984. The initial ones were not used a lot because they didn't fit in your pocket.
Most of the regulars at the Bush and the Bounty were insurance and banking people. Others who frequented the two places included Jess Unruh (known as Big Daddy Unruh, an American Democratic politician, and California State Treasurer), Bill Stout (Emmy Award-Winning Television Journalist based in LA), and Dick Butkus (an actor at the time, who made his name as a Chicago Bears linebacker). Yes, we all debated politics and other things, but nobody disparaged anyone else for their opinion. At least not for more than a day. We had respect for each other.
We solved many of the world's problems at the dark bars of the Bounty and Bull & Bush, but for some reason, few if any of our solutions made it back out the front door.
Sorry for the rambling. It must be because of being cooped up too long by the Pandemic.
Cheers