PANDEMIC MAKING HOT CASES BECOME COLD CASES - 09.23.20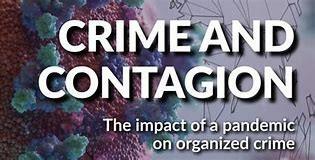 September 23, 2020
At the moment, I'm not planning to include anything about the current Pandemic in my FBI Special Agent Hartmann Series. But it certainly has come to mind.

I may exaggerate, but FBI Special Agent Hartmann could receive a series of memos that indicate the following: 1. All San Francisco based Agents are to work from home for the foreseeable future; 2. Meetings with your squad are to be conducted by telephone or videoconferencing. 3. Witness interviews are to be performed by phone; 4. Non-essential domestic travel is canceled; 5. Overseas travel to the countries listed below is prohibited. Note this includes the UK and France; 6. Due to staffing shortages, you could experience delays in receiving results from our labs and other support facilities.

And by the way, we have determined that Agents Coleen Ryan and Brian Brooks have tested positive for the coronavirus, and will be quarantined for 14 days.

You can imagine how that would slow down the investigation of a case. In all, probably witness information and evidence could be lost forever.

My research into the effect of the coronavirus on the investigation of current criminal cases did not come up with a lot, which is understandable. Law enforcement doesn't want to convey that the investigation of cases is on hold at the moment. But here are some things I did learn.

Thanks to an NPR report, I learned this as respects the FBI. They are conducting more witness interviews over the phone. They are encouraging employees to work from home and staggering work hours for those going to the office. All non-essential domestic travel is canceled, as are training and conferences. The FBI reports that for the moment more than 6,000 police agencies have stopped providing standard crime reports to them.

The Los Angeles police department is deploying half of their detectives to neighborhood police stations for patrol work. The LA County Superior Court is temporarily shut down. The high-profile murder trial of multimillionaire Robert Durst has been delayed at least three weeks.

In Boston, the arrest rate has dropped by almost 60%, but the rates of serious crimes remain nearly identical to last year.

The New York Police Department has indicated that the coronavirus has had a negative impact on witnesses to crime coming forward. Additionally, their investigations have been negatively impacted as infections spread through their ranks.

One article I found recommended that law enforcement measures requiring close proximity or physical contact between law enforcement personnel and members of the public should be suspended, except in cases where the failure to stop, search or arrest a person creates an imminent, grave danger of death or serious bodily injury to police officers or others.
The pandemic has created a field day for criminals. Yes, organized crime has adapted to the pandemic. It is proving to be a very profitable event for them.