HIVEMIND - 01.23.2021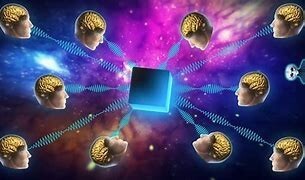 January 23, 2021
As the novel I'm working on, SKYWARD is about identical twins who are Millenials and the three friends they grow up with, I try to use some of the language they would use.
My primary source for Millenial terminology is the URBAN DICTIONARY. The term I found that fits today's thought is "Hivemind, which is defined as - (slang) for when two or more people come to the same thought at the same time because of the same circumstances but do not know each other beforehand."
The term "hivemind" definitely applies to my identical twins Norman and Chris in my upcoming novel SKYWARD. There is the exception that because they are twins, they do know each other beforehand.
It seems many millennials are thinking alike about the structure of government they want. THE WEEK 01.22.2021 issue – Global survey states there is "a growing loss of faith in democracy among young people." That same article also indicates that democracies such as Hungary, Poland, and India are moving toward autocracy (a government system where one person has absolute power). Going beyond millennials, it finds, "74% of Americans believe democracy is "under threat." The recent storming of the U.S. Capital is an indication of this.
"Hivemind" also applies to some of the research I did this week for SKYWARD. I read with interest Robert Hanson's biography of Elon Musk. I discovered my idea that millennial twins would want to colonize space because the earth was heading toward its final days was shared by Musk. Quoting from the biography, ". . . he has a clear vision, and that vision involves the exploration and colonization of space . . . Elon's vision is a response to his fears of humanity's destruction."
I'm still working on JR Macgregor's book titled Jeff Bezos – The Force Behind the Brand. Mr. Macgregor seems to write more about himself and his writing style or problems than about Bezos. At least at the beginning of the book, and that has slowed me down. But there is no question Bezos, like Musk, is looking toward colonizing space. The following is from a January 7, 2021 article in the EXPRESS (U.K.) by Tom Fish about Musk's and Bezos's competition to colonize space.
"SPACE is the new theatre in the battle for supremacy, with private entrepreneurs Elon Musk and Jeff Bezos vying to rule the final frontier via SpaceX and Blue Origin, respectively. . .
. . .Dr. Bidushi Bhattacharya, an ex-NASA scientist, turned-'astropreneur' believes both companies have every chance of successfully achieving their respective missions, as long as they receive adequate support.
She told Express.co.uk: "Both companies are led by visionaries and likely to provide some very lucky humans with the off-planet trip of a lifetime.
"I do believe that Elon and Jeff will successfully transport people to Mars and to the Moon, respectively.
"In terms of longer-term sustainability, the real missing piece for all of New Space is lack of human capital, rather than a lack of technology."
The article also indicates that "The next space race, on the government side, will be between China and India. The winner will be the nation that first develops a large space workforce."
Back to writing and researching.
Cheers,
Richard V. Rupp, Author