OUT OF THE HEADLINES - 04.07.2021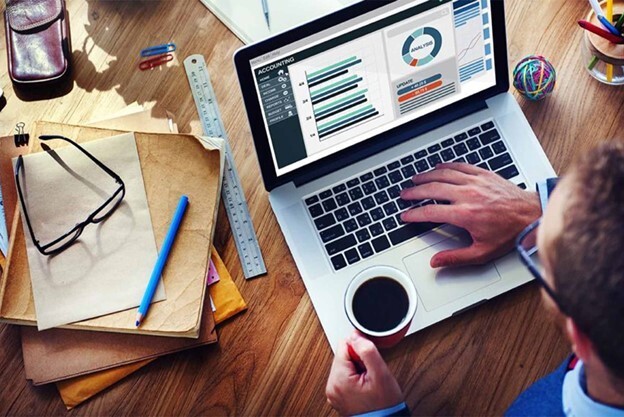 April 7, 2021
Happy hump day! It's been a week since I received my 2nd shot of the Moderna COVID-19 Vaccine. The 2nd shot set me back for a couple of days with a low fever, slight headache, and lack of energy. But I'm back to normal now. Going out tonight for the first time in a long time for a pizza and some wine.
Congratulations to Baylor, who won their first NCAA men's basketball championship, decidedly beating Gonzaga 86-70! I suspect Gonzaga's close loss to UCLA took their game out of them.
Each morning I have a cup of coffee and then eat my breakfast in front of the computer while I catch up on the news. As a writer who looks to sell print books, I hate to say it, but all of my newspaper and magazine subscriptions are now digital. I skim through articles in such publications as the LOS ANGELES TIMES, NEW YORK TIMES, THE WALL STREET JOURNAL, THE CRIME REPORT (an online publication for reporters that provides the latest updates on crimes, courts, fire, and safety), BUSINESS INSURANCE, PROPERTY CASUALTY 360 NEWSROOM, BROOKINGS BRIEFS, THE WEEK, and I recently added Katie Couric's WAKE-UP.
Over the years, I have found a gem or two each morning that helps me with the story I'm writing. For instance, in my upcoming novel SKYWARD, I'm working on a segment where the Bowman Twins have procured a series of warehouse buildings in San Francisco for their Skyward Research Center. This is where they will develop the models for their moon colony, build the parts that are to be sent up from Earth, and train and evaluate who will qualify to become space colonist, which they are calling Pioneers.
Yesterday morning, I noticed a job ad published by Jeff Bezos Blue Origin that gives me some descriptive material on who the Bowman Twins should be hiring and what they will do. Actually, this ad also tells me I had better speed up my writing, or Mr. Bezos will have a colony on the moon before the Bowman Twins. Here's part of the ad –
* * *
BLUE ORIGIN JOB AD
We are a diverse team of collaborators, doers, and problem-solvers who are relentlessly committed to a culture of safety. This position will directly impact the history of space exploration and will require your commitment and detailed attention towards safe and repeatable space flight. Join us in lowering the cost of access to space and enabling Blue Origin's vision of millions of people living and working in space to benefit Earth.

As part of a hardworking team of diverse engineers, you will lead a team of structural engineers responsible for the design of Lunar Landers. You will lead a team of design engineers to mature the design of the HLS Descent Element primary structures, structural cryogenic tanks, and secondary structures from PDR to CDR fidelity. Your scope results in the delivery of safe, reliable, ready to install, hardware that meets requirements and acceptance criteria .

We are looking for someone to apply their technical expertise, leadership skills, and commitment to quality to positively impact safe human spaceflight. Passion for our mission and vision is required!
* * *
Later I noticed an article about the WeWork culture. This is from the L A TIMES article –
* * *
"WeWork: Or the Making and Breaking of a $47 Billion Unicorn," which debuted on Walt Disney Co.-owned Hulu Friday, shows how the co-working startup created an unusually fervent workplace culture, with employee chants of "We-Work! We-Work!" and a CEO who spoke in evangelistic terms about his mission.
"But I think there were cult-like aspects to it."
"On the one hand, you need big visionary personalities who are going to come in and do big bold things, and that's part of what makes America a dynamic country," Rothstein said. "But on the other hand, that doesn't inevitably have to lead to this crushing wealth disparity."
Meanwhile, if people at your workplace start regularly chanting the company name, maybe start updating your LinkedIn.
* * *
Yes, I can see the Bowman Twins evangelistically encouraging their team in a "Skyward! Skyward!" chant. And some may start updating their LinkedIn info.
I have previously mentioned in my posts that money will not be used in the Bowman Colony on the moon, but rather SKY the supercomputer will keep track of every Pioneers financial transactions. It was interesting to read this in THE WALL STREET JOURNAL –
* * *
"CHINA - Since last year, the country's been testing out its newly created digital currency: the digital yuan. Think of it as digital cash living in cyberspace. But unlike bitcoin or other cryptocurrencies, the digital yuan is controlled by China's central bank. In a trial, about 100,000 users have reportedly been able to make payments via digital yuan by using their phone or a special card. And while Beijing plans to expand the use of the digital money, it's raising concerns about increased gov surveillance. Especially since the money can be programmed to expire and traced to any user.
* * *
That's it for this Wednesday.
Cheers,
Richard V. Rupp, Author
Website – www.richardvrupp.com Email – rupprisk@gmail.com
Copyright©2021 by Richard V. Rupp