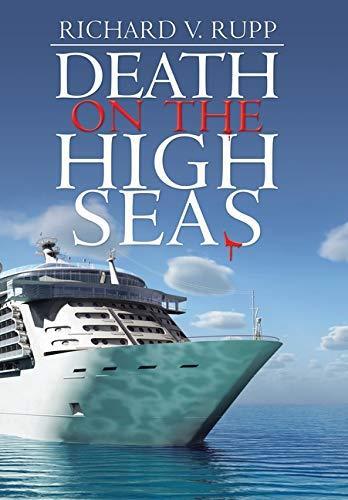 August 28, 2020
KIRKUS REVIEW
DEATH ON THE HIGH SEAS
BY RICHARD RUPP ‧ RELEASE DATE: MAY 11, 2020
In this thriller, a murder aboard a cruise ship leads FBI agents to an elaborate and sometimes lethal money laundering scheme.
FBI Special Agent Dick Hartmann gladly accepts a free cruise aboard the Pacific Wonder, a five-day trip from Los Angeles to San Francisco. He brings along his subordinate Agent Coleen Ryan, with whom he's involved in a secret romantic relationship—though family and colleagues are evidently aware of it. Unfortunately, a brutal murder prematurely ends the pair's short vacation. The victim has ties to the Bon Appétit Insurance Company, which is owned by the restaurants it insures. The company's legitimate restaurants shield its numerous criminal acts, including drug profits for Juanita Ramirez, who heads a Mexican cartel. It seems the victim's discovery of questionable financial reports was a potential complication for Bon Appétit. Dick and Coleen team up with other operatives, such as FBI Special Agent Daniel Lee and Coast Guard agent Robyn Williams, to track down a killer. It's a pursuit that ultimately takes them around the world, from London to Turkey and India. But as Juanita has a reason to protect the culprit, Dick and the others may soon find themselves in peril. Despite a prime murder mystery setting, readers immediately know the killer's identity. Still, it's engrossing to watch the murderer remain hidden on the Pacific Wonder and try to escape before it docks. Characters are well established, particularly Juanita and her Swedish girlfriend, Emelia Björk. Dick's colleagues are generally likable and occasionally wind up in brisk action scenes, like a bombing and a gunfight. They also face menaces, as two agents become hostages and a vengeance-minded villain even targets Coleen. Rupp sets a steady pace, aided by the story's assorted locales, and while the climax is mild, the open ending suggests further adventures—and threats—for Dick and the rest.
A suspenseful tale with plenty of action and globe-trotting.