A DAY OF DEBAUCHERY - 10.05.20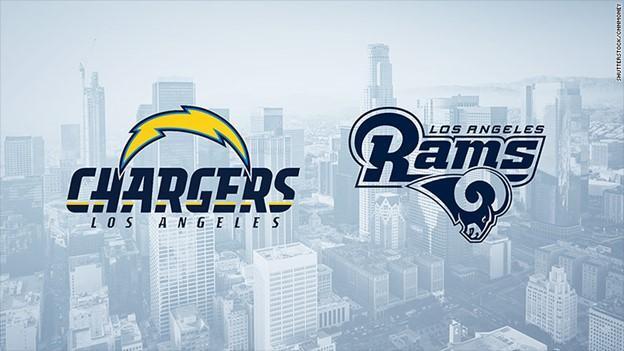 October 5, 2020
At 10AM yesterday, my game day began. My mind loved spending the entire day without thinking about all of the problems our world is presenting to us. However, my body did not fare, as well. Part of my justification for how I spent my day was a notice on my cell of "unhealthy air quality for all." I translated that into don't do anything that causes you to breathe heavily.
I slipped out of bed, made a bathroom stop, and headed directly to the couch with the TV control in hand. It was going to be a day of watching sporting events. There was the Chargers game at 10AM, the Rams game at 1PM, and the Lakers game at 4:30PM.
I started out with two cups of coffee and buttered toast with jam. During the games, the only time I got up was for food and drinks. Bottled water replaced the coffee. Over the rest of the day, slipping through my lips was popcorn, green grapes, shrimp cocktail, Fritos, and Ghirardelli Brownie Bites. There was an occasional trip to the frig to refill my wine glass with Sterling Chardonnay. Oh, I did periodically get up to do something else. I'll bet you can figure out the reason.
I was pleasantly surprised there were only a couple of political ads during the games. Maybe ad agency surveys indicated couch sports fans don't vote. But, I'm not sure their info is up to date. This year there is a greater possibility of increased voting by mail. And, you can do most of that work while sitting on the couch. It's more likely the ads disappeared because Trump is in the hospital, and the campaigns are rethinking their advertising at the moment.
My newly adopted Chargers gave their game away to Tampa Bay. It was fun watching rookie and the leagues' youngest quarterback Herbert up against the leagues' oldest and most experienced quarterback Brady. The Buccaneers kickers name – Succop – pronounced by the announcer as – Suck-Up, made me laugh. I'm sure he has received a lot of harassment with that name. His name caused me to remember something from my high school days.
One of my high school buddies ask me, "Rupp, you want to know how I remember your name?"
I bit. "Yeah. How do you remember my name?"
"R,U,P,P. Get it 'Are you PP'?"
"How in the hell did you come up with that?"
"I associate people's names with things."
"So, when you look at me, you think of urine?"
"That doesn't sound great, does it. But, yeah, that's what I think of to remember your name."
"Thanks a lot."
"I guarantee you, I'll never forget your name."
"Just don't pass how you remember my name on to anyone else."
Not only did I have to live with that, my nickname "Dick" had me often wondering if someone was calling out to me or swearing at me.
My Rams won but did not look that great. That concerns me as they were playing the 0-3 NY Giants. In the first quarter of the Rams game, I received both a text message and a phone call from the State of California, notifying my ballot was in the mail. Really, you send them out in the middle of NFL games? Boy has the Post Office problems, and Trumps' comments about mail-in ballots got the election officials going bonkers. I could understand the text message, but did they have to also make a robocall.
The Lakers were murdered by the Miami Heat. Their Butler did it. Jimmy Butler, that is.
I can remember when I wondered how a Los Angeles team was named the "Lakers." There aren't any lakes of consequence in LA. My research on this turned up a lot about pro sports team's names. It seems the Lakers started out in Minnesota, "The Land of the Lakes, and moved to LA in 1960.
The Rams initially started in Cleveland and moved to LA in 1946. I had Rams season tickets for many years until they were kidnapped to St. Louis by Showgirl Georgia Frontiere, widow of Dominic Frontiere. He was her sixth husband and died of questionable circumstances. I was there during the Fearsome Foursome days. I worked with Marlin McKeever, who played for the Rams from 1961 to 1966. On retiring from the NFL, he ended up in the insurance business.
The Chargers began in 1960 as an AFL team in Los Angeles. They were initially owned by Barron Hilton, son of Hilton Hotels founder Conrad Hilton. When I worked at Marsh & McLennan in Los Angeles, we handled the insurance for the Hiltons. Barron said he picked the name for the Chargers because he liked it when the crowd was yelling 'charge' and sounding the bugle at Dodgers Stadium and at the USC games. Then they moved to San Diego and now are back in LA.
The Los Angeles Dodgers moved to LA in 1958 from Brooklyn, where they got their name because of their patrons having to dodge crazy Brooklyn streetcars. Not a problem at the time in LA. Gene Autry, the singing cowboy, a great businessman, started the Los Angeles Angels in 1961 and named them for the "City of Angeles." Of course, they moved to Anaheim in 1966. Mr. Autry was also involved in the insurance business, and I did some consulting for him back in my Marsh days.
Okay, enough about names. I finished my day of debauchery as a couch potato watching "Last Tango in Halifax," "Flesh and Blood," and "Cobra" on PBS. Both of the latter two have got my interest.
Cheers,