WALKING AROUND - 10.21.20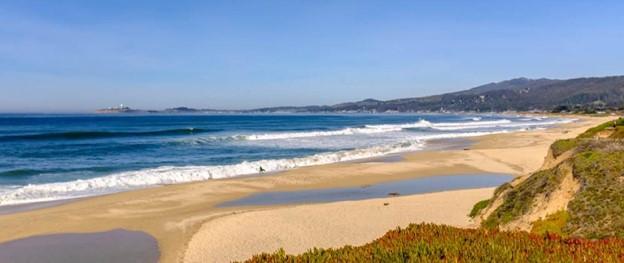 October 21, 2020
I have always loved walking. My love of walking probably came about because I ran track and cross country in high school. The current pandemic put a stop to my walking several months ago. Two days ago, I started back to the walk I had taken before the virus. I came back exhausted but also invigorated. My body was telling me it's a good thing. My walks these days are not as vigorous as when I was younger. It's about three miles. But, fifty percent of it is uphill.
I always notice things on my walks. Apparently, the press is right. People are moving out of the cities. Before the pandemic, there were no rental units available in my area of Burbank. Yesterday, I noted numerous for rent signs. Also noted, only about half the people I passed were wearing masks.
My first bachelor pad was at Sixth & Montana in Santa Monica. From there, I could walk down to the beach and surf or take long walks along the beach. I either walked to Venice Pier or toward Malibu.
When I was working at California Casualty Insurance Company, I lived on the beach in Half Moon Bay, 45 miles south of San Francisco. At the time, the town's population was around 8,000 people. It was an agricultural community known for its annual pumpkin festival. I often dined at the town diner that had a community table. The meals were fun because you never knew who you were going to be sitting next to. One time I sat between the town banker and a plumber. I would walk for miles along the beach, which you shared with people on horseback.
I lived on Russian Hill in San Francisco for nine years. My standard weekend walk was to Sausalito. I would go through the Presidio, across the Golden Gate Bridge, up and then down a hill into Sausalito. I would have brunch at Scoma's of Sausalito. That walk was 7.8 miles. After eating and looking around the town, I would take a ferry back to Fishman's Wharf.
In Palm Desert, I lived in a condo at Ironwood Country Club. My standard walk was from the Club down to El Paseo (the Rodeo Drive of the Desert) and then back up the hill. I usually did it early in the morning and knew all the shopkeepers along El Paseo. My brunch stop was at Café Des Beaux-arts. That was an eight-mile hike.
As mentioned at the start of this article, I'm trying to get back in shape. I suspect most of you are in the same boat. The pandemic has not been good for the waistline. Besides walking, I decided to increase my exercise routine. I went on Amazon.com to order two five-pound dumbbells. The indicated price was $40, and they were out of stock. Apparently, a lot of you have had the same idea. I did luck out on Amazon Prime day. Not sure why, but the dumbbells were in stock and at a great price.
Back to writing. "Death Behind the Pink Wall" is well underway. You'll have to read it to find out how the philosopher Spinoza gets mentioned. He had some interesting ideas. Please refer your friends to my website - www.richardvrupp.com
Cheers,