OSCARS, BRANDS, AND YOLO - 04.26.2021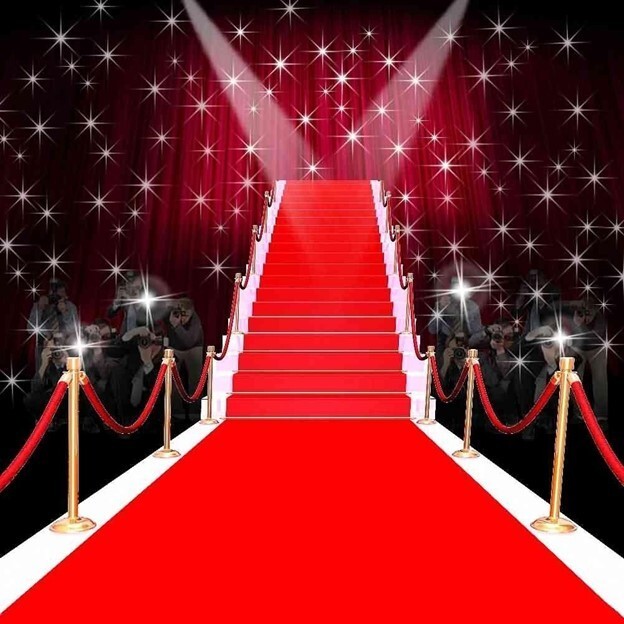 April 26, 2021
Last night La La Land my hometown, was hopping. The Stars came out after over a year of hiding. But the celebration was not in the usual place. The industry my dad retired from quite some time ago, and my youngest son is moving up in, and I did insurance product development work for held its annual party last night at L.A.'s Union Station. Yes, the primary location was at a train station. There were some presentations at its usual home, the Dolby Theatre in the heart of Hollywood.
It was a coming-out party for a lot of new faces. A diversity of faces. Millennial faces. Born between the early 1980s and late 1990s, this group has a unique way of seeing the world. This is because they are the most culturally and racially diverse generation to date. Nine of the 20 nominees for acting awards are performers of color, and, for the first time, two of the finalists are women.
My generation has tended to view diversity in terms of race, demographics, equality, and representation. Millennials see diversity as a melding of varying experiences, different backgrounds, and individual perspectives. This showed in the celebration I watched last night. My impression was that the movies in contention last night were not made to be blockbusters but rather because the storytellers wanted to tell us something important.
I believe a millennial belief was expressed by Chloé Zhao, who won as Best Director for "Nomadland" when she said, "People at birth are truly good."
Like many people, I have not seen any of the 93rd Academy Award winning movies. The pandemic has thus far kept me away from movie theatres, which are just starting to reopen. Because of the pandemic, it is reported only 35 percent of entertainment consumers have even heard of the front-runner, "Nomadland." And public recognition was reportedly even lowered for other contenders.
My oldest son Matt texted me, "They really zipped it along, and the speeches were nice & short. Never heard of any of the movies but not bad." And my youngest son Brian texted, "It turned out to be a classy and fun show."
I am looking forward to seeing "Nomadland" with Frances McDormand.
Due to the pandemic, the fashion show on the Red Carpet seemed toned down this year. Or, the downplay may be part of a Chinese conspiracy. My conspiracy theory is based on an NBC News Digital post by Adela Suliman, which indicates that China has started a 'brands war' with the Western World. The Chinese Government has instructed Chinese millennials and celebrities to boycott fashion retailers such as H&M, Nike, and Burberry as they support foreign powers seeking to 'destroy China.' But apparently, the Chinese millennials are not listening. At least that's what I make of a comment made by Rana Mitter, Director of the University of Oxford China Centre – "Chinese brands are still not as powerful as Westers brands' among middle-class Chinese shoppers." My conspiracy theory is that the Hollywood crowd didn't want to antagonize the world's largest movie market.
Yes, the "little emperor" and "little empress," millennials born during China's "One-Child Policy" period, don't follow the rules. I know from experience with friends that the "only one child syndrome" does exist. Can you imagine a whole country made up of an "only one child" population?" They are the center of their universe when they grow up and believe they are privileged and entitled to a good life. They demand good products and services and want them fast. Chinese millennials grew up using the internet and social media. As they were only children and didn't have siblings to play with, they turned to the internet as a medium for socializing and entertainment. It took them beyond China.
Let me introduce Chai Junjie, a 35-year-old Chinese Military Officer who is a character in my upcoming novel SKYWARD. Chai has a high I.Q., has moved up fast in China's military, and exudes "little emperor" tendencies. He was trained at China's Navigation and Aerospace Target Engineering Academy and then assigned to the People's Liberation Army Strategic Support Force (PLASSF) Network Systems Department. He is in charge of the Chinese Military Colony on the moon. He was probably sent there to get him as far away as possible from the senior officers; he drove nuts. Boy, was that a mistake.
Pairing up with Chai on the moon are my San Francisco-born identical Bowman Twins. They come from unbelievable wealth and have adopted the YOLO attitude about life. What's YOLO, you ask. It's the acronym for "you only live once." Millennials have interpreted this motto to mean you should take risks and live life to the fullest. The acronym gained popularity among millennials largely thanks to Canadian music artist Drake. He featured it on his hip-hop single, The Motto. The pandemic was a sign that they needed to implement YOLO." A Microsoft survey indicates that more than 40 percent of millennial workers "globally" were considering leaving their jobs this year. They are generally disillusioned by what they see and feel the economy is changing to reward the crazy and punish the cautious. They are getting into new get-rich-quick schemes like NFTs and meme stocks. Or, maybe going to the moon. Think Musk and Bezos.
The colonization of the universe will be controlled by a "little emperor" Chinese Military Officer and YOLO believing American twins and their friends. At least in my novel SKYWARD.
Until next time.
Cheers,
Richard V. Rupp, Author
Website – www.richardvrupp.com Email – rupprisk@gmail.com
Copyright©2021 by Richard V. Rupp