MY BRAIN HAS BEEN PONDERING - 11.16.20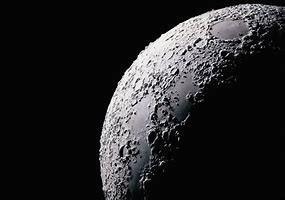 November 16, 2020
Mount Holyoke College, Professor of Astronomy Darby Dyar in 2014, indicated the moon is to people today what the New World was to Europeans 600 years ago. "They had been there a few times," said Dyar, "but it took time to work up the courage to send people there to stay."

In my last post, "Put Your Thinking Cap On," I concluded that we need to colonize the solar system for humans to survive. Maybe with your thinking cap on, you came to another solution, or perhaps you agreed with mine. Let me point out my writing genre is not science fiction. Since my retirement from the business world, my genre is generally crime fiction. But this post is written in my old corporate report to management style.

I suspect my conclusion would have been reviewed by senior management, and they would have come back to me with, "How do you propose this goal be achieved?"

My answer, "You would need to bypass nationalism, tribalism, politics, military expansion, and warfare. Like America's construction of the Transcontinental Railroad that brought the west into the world, private enterprise is the best way to do this project. To sustain this massive project's goal, it needs to be broken down into small bits and pieces that can be accomplished over short periods of time."

Step One – Let's go to the moon. To accomplish this, we need to entice multinational corporations (Apple, Microsoft, Google/Alphabet, Berkshire Hathaway, Samsung, and Alibaba) to 'preserve' and expand their client base. We need the 'Big Four' (Five or Six) of today to colonize the moon. We need to get billionaire entrepreneurs, including Richard Branson of Virgin and Jeff Bezos of Amazon.com, to get beyond just space tourism. We need affordable space habitation as their goal. The nice thing about the moon is that it has gravity. Therefore, it is an excellent first step into expanding habitation further into space.
Elon Musk's Boring Company needs to drill transit tunnels to connect the moon colony's habitational, agricultural/farming, industrial/manufacturing, university/educational, and Grand Central Station complexes. Today, private enterprise can raise the needed funding (maybe with some government support – bond guarantees, tax incentives, etc.) and is learning how to be diverse as respects customers and employees. Like the Transcontinental Railroad, the big motivation is that the moon's land is free, and there are no building codes. Yes, from the Wild, Wild West to the Wild, Wild Moon.

I would include space for a full-blown university on the moon. What better location for individuals to expand the knowledge and new skills needed to live in space. Additionally, space medical research would be invaluable.

Step Two – Let's expand to a space habitat or space colony. This would be more than a bare-bones space station. It is a permanent settlement or green habitat. The moon's Grand Central Station would be the jumping-off point for people who will buy or rent the 'space' condo and apartment complexes developed by the Simon Property Group, or Boston Properties, etc. With larger space habitats, it may be possible to create artificial gravity. Artificial gravity is needed to make people in space more comfortable. In addition to making people feel more secure in their environment, the use of artificial gravity reduces the physical problems associated with prolonged periods of weightlessness, including loss of muscle tone.
Step Three – Let's build 'space estates.' These are expansive estates developed by Apple and Microsoft
for executive retreats and brainstorming sessions.

Step Four – As the project moves further into the Universe, resources such as water, gases, and minerals will be found. This will allow for self-sustaining expansion. Other planets similar to earth may be found.
Yes, the 100,000 people living on the moon will be kept busy, transporting then helping feed and supply the 100s' or 1,000s' complexes scattered through the Universe. The future Richard Branson's and Jeff Bezos may be bringing tourists from space to see earth where it all started.

I'll drink to that.

Cheers,

Richard V. Rupp

P.S. If you like what I write, please suggest to your friends they should visit www.richardvrupp.com