MILLENNIAL RULES – PRIVACY - 04.12.2021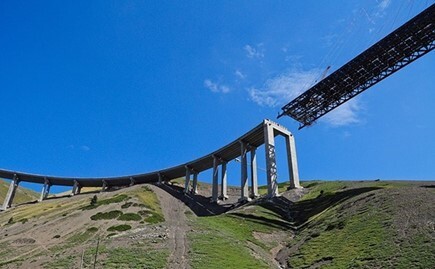 April 12, 2021
"You understand not only the action but what's going on under the action, and that's the level to engage with." My horoscope in this morning's L.A. TIMES. I like to think this is what I'm doing.
I wrote part of this post after listening to the Sunday morning talk shows. There was one word that just kept being repeated – INFRASTRUCTURE and used in the wrong way.
As a writer, I need to point out the correct definition of the word "infrastructure." According to the Oxford Dictionary, the word is defined as – "the basic physical and organizational structures and facilities (e.g., buildings, roads, power supplies) needed for the operation of a society or enterprise."
Many of the politicians being interviewed and some commentators kept confusing the word with "omnibus" or "all-embracing" – including many things or having a variety of purposes or uses. That's politics for you. Of course, these are the same people who changed "homeless" to "outdoor urban dwellers" and "insane" to "reality challenged." Actually, based on what I have heard recently, "reality-challenged" may apply to our current politicians. I like that. Maybe if they stuck to the real meaning of words, they could accomplish something instead of spending their time revising their definitions to suit their needs. As our current President likes to say, "C'MON MAN!" Ops, shouldn't that be. "Come on, people?" Or, maybe he's right, and it's just the men that don't understand what's happening? I love words! It's said you can change the world with them.
Have you ever lived in a small town? Here's what I was able to glean from several articles on this subject. If you live in a small town – 1. Everyone knows everyone. 2. There is literally nothing to do. 3. The dating pool is limited. 4. Career options are limited. 5. Privacy is a foreign concept. 5. Everyone looks out for each other. 6. It is cliquey. 7. We always come together as a community. 8. It's peaceful.
Over the next few posts, I will be addressing most of the items listed above. Today is "privacy" day.
Is "privacy" a right? Should it be expected?
Between CCTV, doorbell cameras, digital devices, online advertisers monitoring, facial recognition, police scanners that monitor license plates, and the Internet, privacy is tough to find these days.
Historically privacy was not of that great of a concern. The Bible does not really address it, with the exception that "God can see all" (Luke 12" 2-3). Our Founding Fathers were not worried about it when they drafted the Constitution, as the word "privacy" does not appear in the U.S. Constitution. But, it was addressed as our country grew by Constitutional Amendments and Supreme Court Decisions.
Welcome to the Bowman Colony on the moon in my novel SKYWARD. It's like a small town, and there is little or no privacy. Because of the lack of atmosphere, long lunar nights (354 hours), extreme variation in surface temperature, and exposure to solar flares, the colonist are cramped together inside fortress-like structures. Safety (cameras, sensors) monitoring of the facilities also means monitoring of the people. Then there is the chip implanted in their bodies that monitor their location and vital functions. All this monitoring is captured by Sky, the supercomputer maintained by the Administration.
Sky's human monitors have found a new game involving monitoring vital signs to keep them busy. "I can't believe they can do that for that long. I wish my partner had that stamina."
I assume you can read between the lines. If not, you will need to read SKYWARD. Come to think of it, you need to read SKYWARD, any way to find out the other bits like this that are included.
The old version of privacy by U.S. Supreme Court Justice Louis Brandeis - "the right to be left alone by the government." Calling this right the most valuable of all rights, Brandeis considered "every unjustifiable intrusion by the government upon the privacy of the individual" to be a violation of the Fourth Amendment.
The new version of privacy by a millennial - "I feel like our generation has been raised to not be so worried about online privacy because it just feels like there is no alternative. Ultimately I do value privacy in theory, but it feels like a cost of participating in society. Not just online, but also just walking around in the street! There are tons of cameras on us all the time."
Food for thought.
Cheers,
Richard V. Rupp, Author
Website – www.richardvrupp.com Email – rupprisk@gmail.com
Copyright©2021 by Richard V. Rupp