VOTE - 10.14.20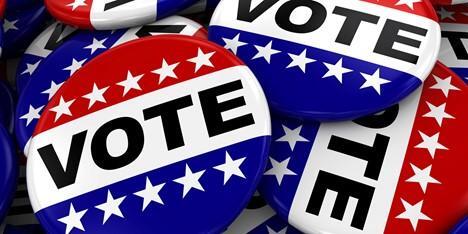 October 14, 2020
I hope your ballot for the upcoming election is not as complicated as mine.
Living in Burbank, California, is a voting challenge. I spent the good part of three days figuring out who and what I was going to vote for. The descriptive material sent out by the State of California was extensive and complicated. I had to research the people, municipal measures, and state propositions. I was being asked to cast thirty-two votes. They ranged from the local City Council and School Board Members to people running for all kinds of offices in Los Angeles County to the Presidential Election. My ballot was put in the mail a couple of days ago. Happily, I've been notified by the Calfornia ballot tracking system to which I subscribed that it has arrived at the proper place to be counted on election day.
I believe voting is important. I cast my first ballot in 1959 at the age of 21, and I have voted in every election since. As an aside, the voting age changed to 18 in 1970.
Voting is a civic duty. Voting is power. I have long said that if you don't vote, you don't have a right to complain about what's happening in our country. The concept of democracy is that the government is for and by the people. Voting is the basic building block that gives the people power and control over their government. Your vote helps establish the future direction of your municipality, state, and the United States of America.
VOTE!!!
Cheers,
P.S. – I missed sending out "Rupp's Notes" on Monday (10.12.20). I'm going to blame part of the reason on having to figure out my election ballot. But, really, my mind was in high gear writing my latest novel, "Death Behind the Pink Wall." When thoughts start flowing, you don't want to interrupt them.