SKYWARD RESEARCH II - 11.28.20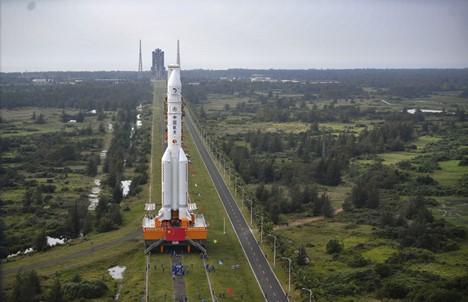 November 28, 2020
Just a couple of more days, and we will be into December and heading for the end of 2020. I suspect this will not be a year most of us will want to look back on. To me, there are a lot of Ifs, Ands, Or Buts about what will be ahead in 2021. I'm just going to keep my head down and plow ahead with my writing and pray that the C-virus vaccine works and will be accepted by the population as a whole. I'm going to get as close to the front of the line as I can.
In my post before Thanksgiving, I indicated there would be more about SKYWARD and the research notes I was developing for this novel. Particularly about the Getty family and Eugenics, the science of improving a human population.
First, I need to comment on a news article I read a couple of days ago. The premise (plot) of SKYWARD is that we need to colonize space for humans' long-term survival, and the first step is to establish a colony on the moon. On Tuesday of this week, China launched the four modules of Chang'e 5, a bold lunar mission. Their Long March-5Y rocket successfully blasted off on Tuesday at 3:30 p.m. Monday EST from the Wenchange launch center. It was announced the mission is designed to bring back rocks and debris from the moon's surface to boost their understanding of the moon and the solar system more generally. They indicated it is a step toward placing Chinese astronauts on the moon. China's space program has progressed cautiously, with relatively few setbacks in recent years. Their Long March-5Y rocket is far more advanced than anything we have and seems to operate with a high degree of success.
Joan Johnson-Freese, a space expert at the U.S. Naval War College, commented on the launch, "China works very incrementally, developing building blocks for long-term use for a variety of missions. China's one-party authoritarian system also allows for prolonged political will that is often difficult in democracies."
Reading between the lines of what the Chinese news agencies have released and what NASA and the U.S. Military are saying, I ask the question. Have the Chinese concluded as I have, humans need to colonize space? Will the Chinese be the ones to do it? What does that mean for the rest of the world?
Back to my SKYWARD Research. As mentioned in my 11.23.20 post, my research methods begin with Googling subjects on the Internet. Then I selected pieces from the articles to cut and paste into a notes page. This information is then reviewed as a whole, and I go back and piece things together and write my notes to develop the story. Here are some examples of how I go about it.
1. Universalism is the philosophical and theological concept that some ideas have a universal application or applicability. A belief in one fundamental truth is another important tenet in Universalism. The living truth is seen as more far-reaching than the national, cultural, or religious boundaries or interpretations of that one truth. As the Rig Veda states, "Truth is one; sages call it by various names." A community that calls itself universalist may emphasize the universal principles of most religions and inclusively accept others.
M&N – They believe in one God, but based on Universalism. Their belief in God is based on the fact they can't determine how things began. They can't waste their time condemning others' religious beliefs. It serves no purpose to them. They do conclude man-made religions create conflict and tribalism.
2. According to researchers, a mother's genetics determines how clever her children are, and the father makes no difference. Women are more likely to transmit intelligence genes to their children because they are carried on the X chromosome, and women have two of these, while men only have one. Despite taking into account several factors, from the participants education to their race and socio-economic status, the team still found the best predictor of intelligence was the IQ of the mother.
M&N - Make IQ a critical factor in who they marry, and in the selection process of who they select for space colonization.
3. After analyzing how a group of mothers related to their children for seven years, the researchers found children who were supported emotionally and had their intellectual needs fulfilled had a 10 percent larger hippocampus at 13 on average than children whose mothers were emotionally distant. The hippocampus is an area of the brain associated with memory, learning, and stress response. A strong bond with the mother is thought to give a child a sense of security, which allows them to explore the world, and the confidence to solve problems. In addition, devoted, attentive mothers tend to help children solve problems, further helping them to reach their potential.
M&N – Have a strong bond with their mother and distance themselves from their father, who they believe often does things wrong.
4. Gordon Peter Getty is an American businessman, investor, philanthropist, and classical music composer, the fourth child of oil tycoon J. Paul Getty. His mother, Ann Rork, was his father's fourth wife. When his father died in 1976, Gordon assumed control of Getty's US$2 billion trust. His net worth was $2.1 billion in September 2020, making him number 391 on the Forbes 400 list of the wealthiest Americans. M&N – Don (the father) is somewhat patterned after Gordon Getty. M&N were brought up in a wealthy family. The money was inherited from an oil magnate. Note – I occasionally saw him in Le Central Bistro with Willie Brown.
5. Ann Getty was a leading San Francisco philanthropist devoted to the arts and sciences. Ann Getty was tall and striking and a fixture at every SF Opera ball and Symphony gala for more than 40 years. She was also an author and publisher with her own imprint, an interior designer with her own client list, a preschool headmistress, and a warm and humble personality who never forgot where she came from. Ann Getty could tell a story on any number of topics, ranging from her upbringing on a walnut and peach farm in the Central Valley, to her time working the cosmetics counter at the fashionable Joseph Magnin department store, to her adventures in global travel aboard the family Boeing 727, called the Jetty. A favorite destination was Africa on a paleoanthropology dig. "She had a deep laugh that was as contagious and one-of-a-kind as she was," said Charlotte Shultz, chief of protocol for the city and county of San Francisco and the state of California. "Her support for the arts and the supporting social events are legendary, and for all this, she never wanted to take center stage."
Getty was never idle. While raising four boys, she lent her energy, resources, and charm to any number of philanthropic activities, as well as a few commercial ventures on the side.
"I wear Levi's every day because I go down in the trenches," she told former San Francisco Chronicle society columnist Catherine Bigelow. "I grew up believing that one needs to work all day, and I still do."
Ann Gilbert was born in Wheatland (Yuba County) on March 11, 1941. She attributed her drive to a Puritan work ethic that came from her parents, who farmed peaches and walnuts at the north end of the Central Valley.
While working in the orchards, she dreamed of growing up to become a scientist or explorer, and after graduating from East Nicolaus High School in 1958, she got her chance. She left the farm for UC Berkeley to study anthropology and biology, and took a part-time job at the cosmetics counter at Joseph Magnin near Union Square.
She walked into La Rocca's Corner, a North Beach bar, in 1964, Gordon Getty turned to Newsom and said of Gilbert, "Bill, she's too tall for you," according to society event planner Stanlee Gatti, who heard the story from Getty himself. He got off his barstool and introduced himself by saying, "Why don't we play a game, shot for shot?" She agreed without flinching, and they lined up the shot glasses. "They haven't been apart since," Gatti said.
The year they met, they eloped to Las Vegas, where they were married on Christmas Day. Gordon Getty liked to underplay his fabulous wealth by dressing down and driving an AMC Pacer, the ultimate utilitarian vehicle, in the 1970s. In 1973, they moved into a Pacific Heights mansion designed by Willis Polk, and over time, Ann redid its interior. Gordon parked the Pacer out front.
"Her taste was very historical and rich with color," said Gatti, "but she wasn't a showoff, and she wasn't a braggart."
Eventually, they bought the mansion next door, and she set to work on its interior, too. The compound was modified to include a small music conservatory and lap pool. On one floor was a preschool she founded to pursue her interest in early childhood development.
M&N – Lynda (the mother) is somewhat patterned after Ann Getty. Lynda was enthralled with early childhood development, and her identical twins were her project.
More on my research in the next post. As always, I look forward to your thoughts and ideas. Send them to me at rupprisk@gmail.com.
I'm still recovering from the Thanksgiving feast my sons and I had. It was a total success, with much too much food and drink.
Stay well, and do let me hear from you.
Richard V. Rupp, Author