MOM AND DAD - 10.26.20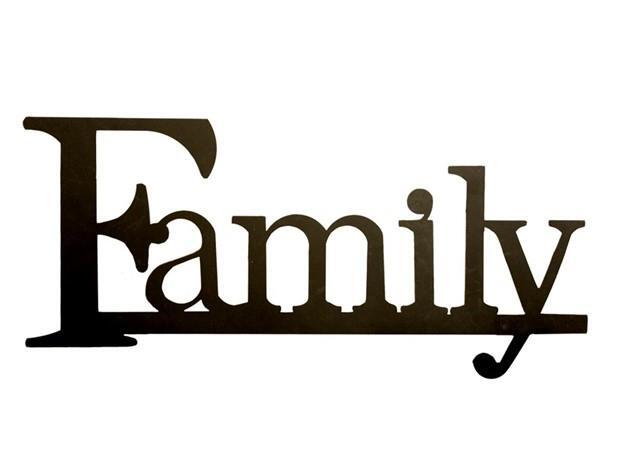 October 26, 2020
To provide a little more background about me, I'm going to plagiarize from my sister. My assumption is that this will help you understand why I write the way I do.
As background besides my mother and father, I have a brother Charles who at 94 is living in San Diego, California, and my sister Rosalie (Rupp) Prussing, who passed away in 2011 at 87. She was a famous artist who spent most of her adult life in Hawaii. You can find out more about her and her artwork at this site - https://noheagallery.com/product-category/paintings-and-prints/rosalie-prussing/ She was the author of the following as a Christmas present to me in 2000 -
Frances (Franziska) Elizabeth (Rosengarth) Rupp was born on March 2, 1902, in Germany. My mother was barely five feet tall, pretty, blond, with blue eyes. A bundle of energy. She was the boss of the house. The house was spotless, polished, often painted, and everything in its proper place. Monday was wash day, Tuesday ironing (which included sheets). One day a week, we helped mom in the garden. If it was a hot day, afterward, we played in the sprinklers. The best part was lunch…POTATO PANCAKES!!!!! I have never tasted any better than moms. Breakfast and dinner were ready at the same time every day. Mom started dinner at 4:00 P.M. we helped shell peas, string beans, and peel potatoes. We set the table and dried dishes. Dinner most often consisted of potatoes, a veggie, and fried meat and gravy. Fish on Friday, and Liver and onions once a week for Dad. And of course dessert with dinner. Mom was a great cook…but lots of fats. Mom and Dad both lived into their eighties.
My mother loved clothes, hats, jewelry, and stuff for the house. Shopping was her favorite sport. She subscribed to many magazines (so she could keep up on what was happening). She and dad never talked about the past. We had no idea of the hardships they endured. Mother used to get terrible migraine headaches. I remember staying home from school to take care of her. When my brother Chuck was called up for service for world war two, she cried all of the time. She refused to go to the movies during the war because the villains were evil, scar-faced Germans. About this time, I got into big trouble with my father. Mother wanted her name on the checking account, she wanted to learn to drive, and she had been offered part-time work with her lady friends. I tried to help mother get her wishes. He forbid her to do any of these things, and I was told to mind my own business. Dad was very good to mom. He would do anything for her…except give her freedom. But she had her ways.
I love this story; cousin Rosy told me…During the depression, things were really hard for us. Your dad decided to put you home (we lived in West Hollywood) on the market and contacted a real estate agent who promptly put a For Sale sign up in your front yard. Every morning after he went to work, your mom went out and removed the sign until it was about time for your dad to come home. Then she put it out there again. My mom said that when people stopped by to ask about the house, having seen the sign, I guess. Was told by your mom…that it was not for sale. Your dad was really upset that no one was interested in such a nice home. Many years later, our parents moved to Leisure World at Laguna Beach, California. Mom, I am sorry to say had Alzheimer's. She was always trying to run away. She wanted to go back to her home in West Hollywood.
Charles Edward Rupp was born on September 5, 1896, in Louisville, Kentucky. My father had dark curly hair, brown eyes, and a very light complexion. He sunburned very easily and never got tan. Dad was a professional photographer and darkroom technician. He worked for Warner Bros. Some times, when dad came home from work, he brought me photos of the movie stars. I still have them. When the Studio went on strike (this happened all of the time. The Unions were very strong. They got the employees very good wages.) During this time, dad would take his vacation. If mom had her way…the house was painted inside and out. But sometimes dad went to the horse races. He told me that he wanted to be a jockey when he was a boy growing up in Kentucky. Dad liked cars and driving trips. It broke his heart when he was told he was too old to drive.
Mother and dad taught us to be polite. We always said, please, and thank you. Yes sir, and no sir, Mr. or Mrs. We never called an adult by their first name. No swearing was allowed in the home. We never talked back…or else.
The above are the memories of my sister Rosalie, who was 13 years older than me. Note my Dad, worked first at Samuel Goldwyn Studios, then R.K.O. before Warner Bros. As respects my family life, it was about the same for me as described by my sister. The great thing for me was I basically had two sets of parents. My brother and sister were my second set. As a result, I had a great, very structured, very pampered childhood.
Cheers,
Richard V. Rupp, Author